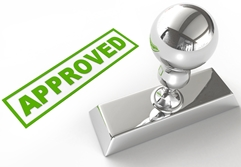 Checkered Flag Automotive is your #1 source for high quality, valued priced pre-owned vehicles. We are dedicated to providing you with the easiest, most enjoyable buying experience ever! Our extensive relationships with dealerships, banks and leasing companies all over the United States gives us access to the highest quality lease returns and trade-ins at extraordinary values. This allows Checkered Flag to pass along huge savings on the highest quality vehicles available. In addition, we offer a full array of financing options to meet your needs. Whether you live locally, are from around the area, or out of town (we are conveniently located right next to Palm Beach International Airport - PBI), we want to be your "transportation destination".
No matter if you are looking for your first car, upgrading from your current vehicle, or finally ready for the luxury ride you've been dreaming about, Checkered Flag Automotive is your first and only choice to find exactly what you are looking for. Family sedans, SUV's, Pickup Trucks, even classic sports cars... if we don't have it, we'll get it for you! We are "car guys" first and foremost. We love what we do and it shows!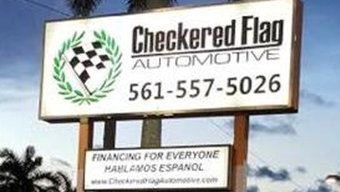 If you're concerned about financing for your new vehicle, you've got to come see us. Checked Flag has lenders available for everyone and every situation. Good Credit, Bad Credit, No Credit, we've got finance sources that want to approve your loan, and we make sure to get get you the best possible terms we can. We have dozens of local and national lenders to work with. We even have Buy Here-Pay Here (BHPH) to help get you on the road!
Check out our extensive inventory, submit a credit application, or give us a call with any questions you may have. Our buyers are out everyday, looking for great deals for our customers, so check back often because our inventory changes daily. Better yet, give us a call at (561) 557-5026 and we can answer any questions regarding inventory or financing options. Want to ship your purchase out of town? We can handle that too! We have trucks going all over the U.S. picking up and delivering for us.
We are open Monday to Friday, 9AM to 7PM, Saturday from 9AM to 6PM and Sunday by appointment. Come on in and drive out. By the way, we take trade-ins, even if you still owe money on it. Stop by and let us tell you what your current ride is worth!
Featured Vehicles
Dealership Hours
Monday to Saturday
9:00 AM to 7:00 PM
Sunday
By Appointment